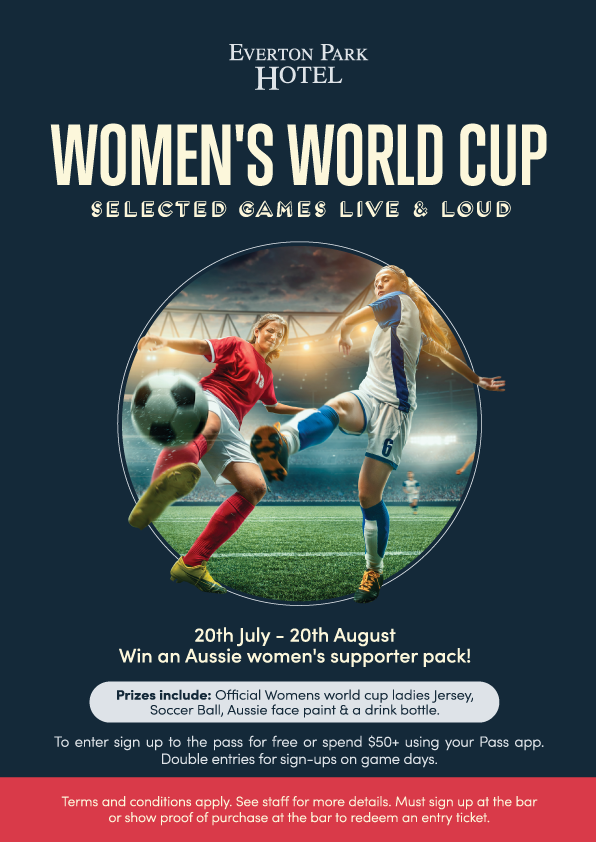 Women's World Cup
20 July - 20 August
The Women's World Cup 2023 season is here.
Get ready as countries go head to head in the ultimate showdown of skill and passion never seen before. From the opening kick to final whistle, this championship promises to be an epic journey filled with unforgettable moments.
Catch every moment LIVE and LOUD at ours and never miss a minute of the action.
Fuel up before, during or after each game in our Bistro and be set for an unforgettable Women's World Cup. See you here.